Enjoy the rush of driving at the Master Maserati Driving Course
Driving your Maserati on the streets of Queens can be frustrating. Drive it like you mean it at our next Master Maserati Driving Course
You sit behind the wheel at a red light, waiting like an animal in a cage. You and your vehicle want to go, go, go. You're practically salivating by the time that light turns green, but another car has just pulled out ahead of you and you're forced to hit the brakes just soon after you've pressed the accelerator. Wouldn't it be nice to really let loose? To slam that pedal to the metal on the track, under the guidance of a trained driving professional?
Well with our Master Maserati driving course, now you can. For the first time ever, Maserati's premier driving course has found its way to American asphalt on three circuits around the country. This course allows you to safely and efficiently experience the adrenaline rush that comes when you take control of a track-prepared fleet of Maserati vehicles that includes the GranTurismo, Quattroporte, and Ghibli models. With courses held at New Jersey Motorsports Park in Millville, NJ; Palm Beach International Raceway in Jupiter, FL; and the Auto Club Speedway of California in Fontana, CA, you have several tracks and locations to choose from.
Two Levels of Experience For Maserati Drivers
There are two levels of Master Maserati driving courses for shoppers at our Queens area Maserati dealer to choose from. For those who are just looking to get their feet wet, there's the Trident Experience course. This course, which costs $200 per participant, includes premium introductory and on-track instruction, as well as safety equipment, refreshments, and a Maserati gift bag. The on-track portion, which lasts approximately three-hours, allows you to test drive a track-prepared Maserati GranTurismo, Ghibli, and Quattroporte, while being guided by experts in Maserati performance and track safety.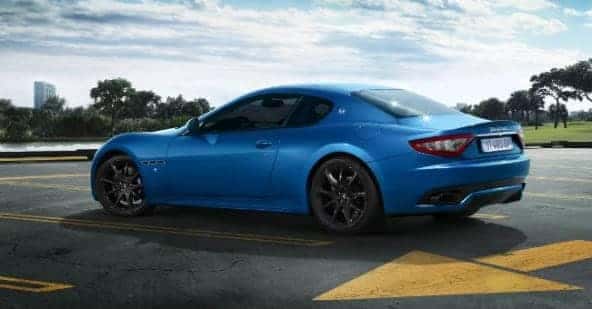 For those looking to fully immerse themselves in the Master Maserati experience, there's the Master GT driving course. This premium course costs $2800 per driver, and includes premium accommodations, meals, classroom as well as on-track instruction, plus transportation to and from the hotel to the track. This full-day course teaches drivers a blend of driving theory and sport driving, and provides them with a unique opportunity to experience the pleasures of opening up a wide range of track-prepared 2016 Maserati models.
To learn more about our Master Maserati driving courses, or anything else Maserati-related, don't hesitate to contact Gold Coast Maserati