Day of Racing at Monticello Motor Club to benefit Kids4Kids- St. Judes 7-31-17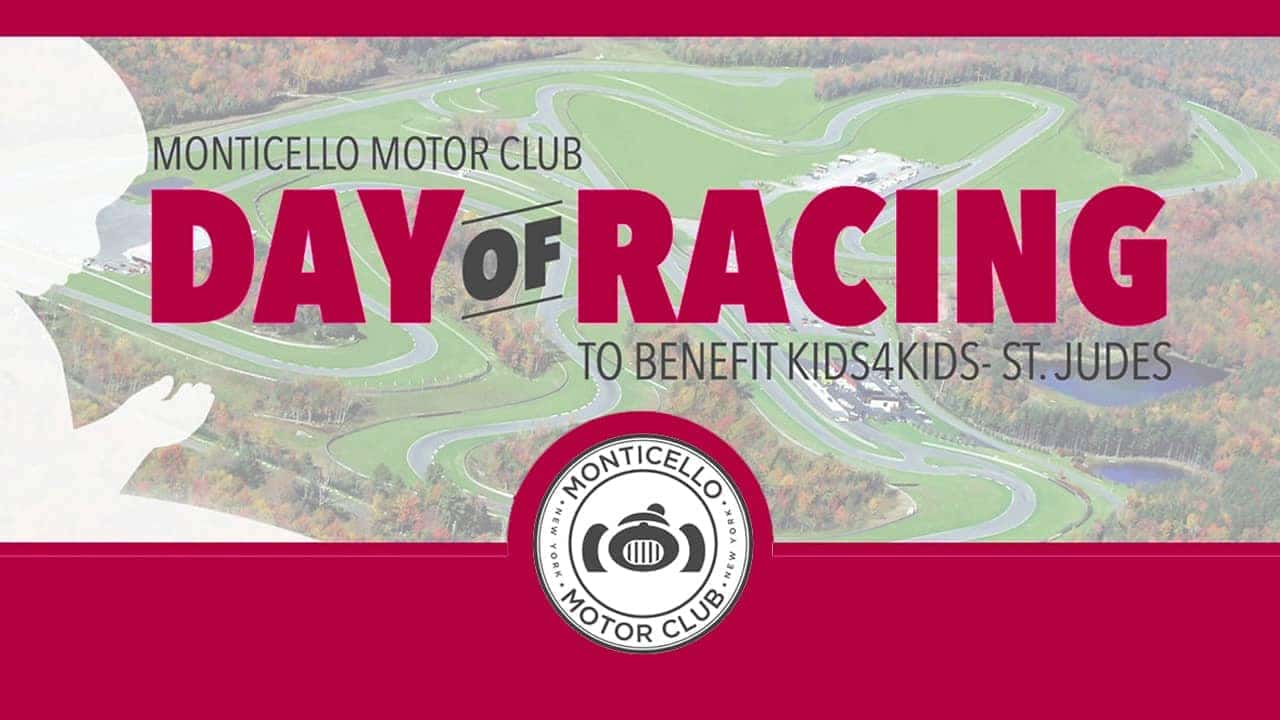 Day of Racing at Monticello Motor Club to benefit Kids4Kids- St. Judes
Join the Gold Coast Maserati team for a Day of Racing at Monticello Motor Club benefiting St. Jude's Children's Research Hospital* Monday, July 31, 2017
Details:
10am- Rally to Monticello
12pm- Lunch/Instructor Class/Silent Auction
1pm-5pm- Track time/Karting/Hot Laps/Off-Road Course
5pm-7:3pm- Cocktail hour & Dinner Reception
LIMITED SPACE AVAILABLE
RSVP BELOW
There will be a 2:1 instructor driving ratio for all activities. Track Time: Drivers will take part in multiple configurations of Monticello Motor Club's 4.1 mile track complete with 22 turns, 450 feet of elevation changes, and 1.5 miles of straights with the guidance of a professional driving instructor.
Karting:
Open lap sessions and a competitive team race on Monticello Motor Club's .6 mile karting track.
4×4 Off-road Course:
Ride along as a passenger as a professional driving instructor takes you on a tour of the off-road course.
Hot Laps:
Ride along as a passenger with one of Monticello's professional race car drivers as they demonstrate the true potential of one of the high performance vehicles.
*Charitable contribution is requested. Please call for more details