MASERATI GRANTURISMO
GranTurismo, as an idea in itself, is pure Italian, born and bred.
Today's GranTurismo models are direct descendants of this breakthrough innovation. They embody the irresistible allure of exotic Italian style, combined with race-bred performance. They offer a tantalising blend of exclusive luxury, progressive technology and surging, uncompromising power. All with a spine-tingling soundtrack to match.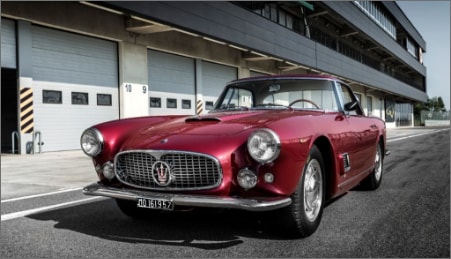 70 YEARS OF GRANTURISMO
The GranTurismo is at the heart of every single Maserati.
The original concept was enticingly simple. It involved fitting a sophisticated race car engine into a luxurious, handcrafted sedan. Seamlessly combining these two worlds was, of course, far from simple. Yet it is exactly what Maserati did in 1947 with the A6 1500 GT Pininfarina and some years later with the 3500GT prototype: "The White Dame". Such power had never been so beautifully packaged and delivered – opening up all kinds of new, long-distance possibilities.
PERFORMANCE & LUXURY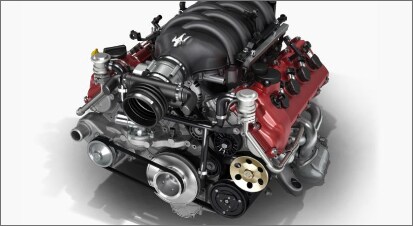 Naturally aspirated, all-Italian 4.7-litre V8 – 460hp
At your command is the the compact and lightweight 4.7-litre V8 is fitted on all GranTurismo models, develops 460hp, 520Nm or torque and revs to an impressive 7,500 rpms. As well, of course, as the legendary sound that could only come from a naturally aspirated, all-Italian V8.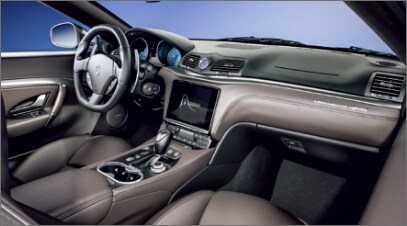 Refinement & Excellence
The interior of the GranTurismo MC presents a compelling mix of stripped down motor sports innovation, soothing comfort and progressive technology. Soft and tactile Alcantara trim on the backs of the Sport steeringwheel-mounted gearshift paddles, for instance, elegantly invite the driver to fully exploit the formidable 4.7-litre V8.
The front sports seats have optional carbon fiber backs while also featuring the luxurious contrast of optional Poltrona Frau™ leather and Alcantara.
THE GRANTURISMO COLLECTION
GranTurismo Sport
POWERFUL DESIGN.
With its naturally aspirated, high-revving V8 engine and outstanding levels of luxury, this stunning version is true to the Maserati tradition of grand touring.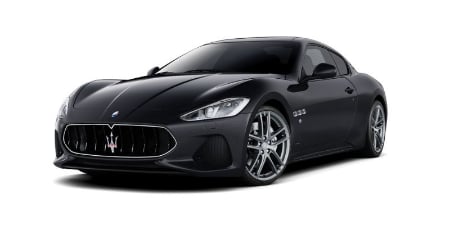 GranTurismo MC
DRIVING FORCE.
Embodying raw power and movement, even at a standstill, the GranTurismo MC is unquestionably the most direct representation of Maserati's hard-won racing heritage.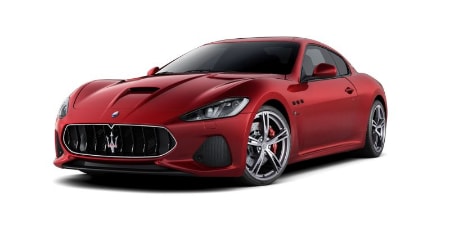 GranTurismo Convertible Sport
ALL-ENCOMPASSING SOUND.
The unrivalled grand tourer which carries an unmistakable signature engine sound and the legendary Italian design of Pininfarina.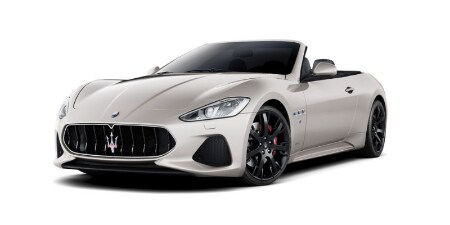 GranTurismo Convertible MC
REACH FOR THE SKY.
Open the roof and be transported by this grand tourer's distinctive engine note – an unmistakeable expression of an unforgettable racing heritage.