Get A Free Vacation When You Buy A New Maserati
What's better than driving off of our lot with a brand new Maserati? Driving that new Maserati to the airport and flying to a luxury resort in Boca Raton, that's what! For a limited time, our Little Neck area Maserati dealer is offering a complimentary stay at Boca Raton Resort & Club when you purchase a new Maserati.
For more than 80 years, the Boca Raton Resort and Club has stood out from the pack in a place where it's very difficult to stand out from the pack. Located on 356-acres in beautiful South Florida, this private resort and club offers world class accommodations, idyllic beaches, and access to a luxury Marina.
That's right. You can enjoy three-days and two-nights in this fabulous luxury resort in Boca Raton, Florida on our dime. But that's not all, we'll also throw in a couples massage in the Waldorf Astoria Spa, which was named "World's Best Resort Spa" by Conde Nast readers, and dinner for two on the 27th floor of the iconic "Pink Tower" at The Blue, where you can take in beautiful panoramic views of the Atlantic ocean and the Intercoastal Waterway while you enjoy your meal.
Great Deals and Great Maserati Models Near Little Neck
Of course, you shouldn't need such a fabulous incentive as this to want to visit Gold Coast Maserati. From the moment you walk through our door, our goal is to meet your needs while exceeding your expectations. Our Maserati dealer near Little Neck features the latest models available, and our friendly and knowledgeable salespeople look forward to answering any questions you may have.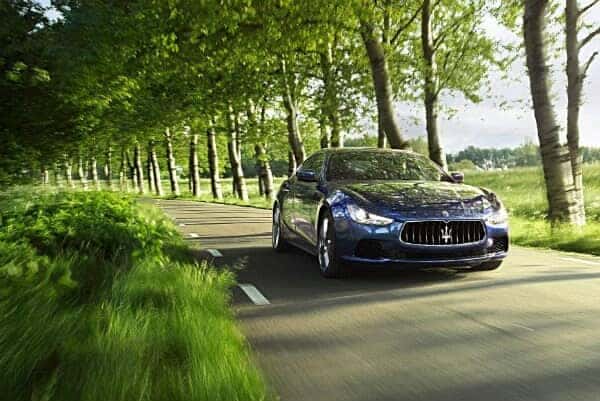 Drop by to have a look at the Maserati Ghibli, a revolutionary sports sedan that blends classic Italian style with the soul of a GT to provide you with a driving experience that can be described as nothing short of pure exhilaration. This highly customizeable beast is available in three trims and three different color choices for the leather interior. So what are you waiting for?
To learn more about our Boca Raton offer, or about any of our fantastic Maserati models, contact Gold Coast Maserati online or by giving us a call at 516-740-1234.